2022 GBFS Survey Report 
MobilityData conducted its annual GBFS survey for 2022 to better understand who is using GBFS, how producers and consumers engage with the specification, and what are their main needs. Here is a summary of the results. Questions or comments? Contact us at sharedmobility@mobilitydata.org.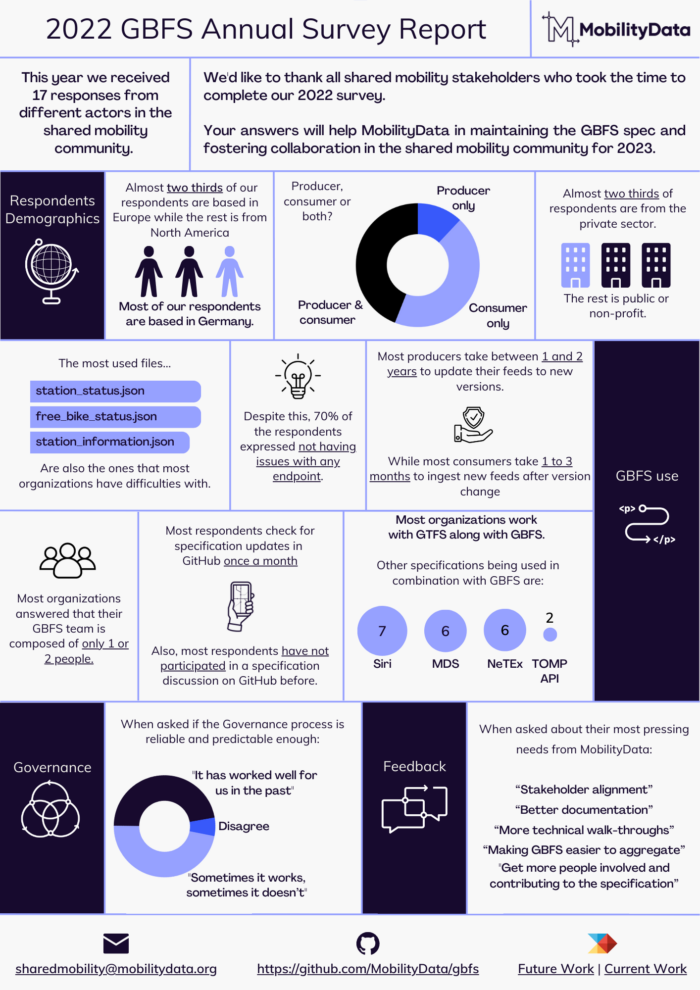 If you would like to view the report in PDF version or download it, you can do so below.