Board of Directors
MobilityData benefits from the expertise of our international Board of Directors.

Chair
Elsa Bruyère
FabMob Québec

With a true passion for innovation, Elsa has been supporting the Montreal startup scene for over 10 years (Startup Fest, Parcours innovation PME ville de Montréal, Conférence sur les métropole, Movin'on Michelin, Table des living lab de Technomontréal, etc.).

She is the co-founder of Bleu Blanc Tech, the French Tech at Montreal, which gathers startups, investors, policymakers and community builders to support their development. In her role of facilitator, she connects people and ideas together in order to build a more sustainable growth.

Formerly, Elsa spent 10 years working for large companies, either in the industry or services, within their transformation programs often as the results of a merge.

She is based in Quebec, Canada.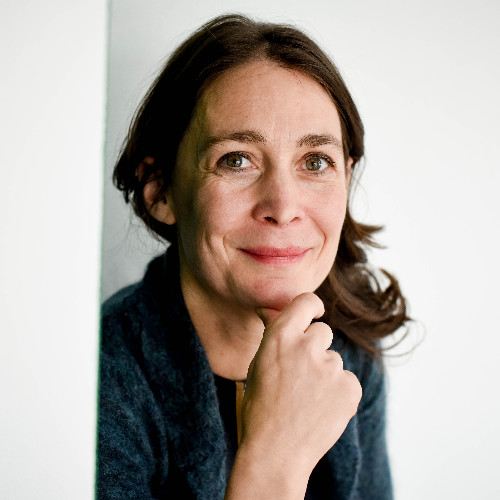 Treasurer
Britta Gross
Rocky Mountain Institute (RMI)

Britta is the managing director of RMI's Carbon Free Mobility Global Program.

She was formerly the director of advanced vehicle commercialization at General Motors, responsible for the energy strategies, partnerships, and policies required to enable the wide-scale commercialization of battery electric and hydrogen fuel cell electric vehicles.

Britta has held numerous board seats, including on the North American Council for Freight Efficiency (NACFE), Plug in America, the Electric Drive Transportation Association (EDTA), and the Alliance for Transportation Electrification (ATE). She served as a governor appointee on both the Massachusetts Zero Emission Vehicle Commission and the Maryland Electric Vehicle and Infrastructure Commission.

She is based in Florida, USA.
Secretary
Gabriel Plassat
ADEME, La Fabrique des Mobilités (FabMob)

Gabriel is an expert for the European Commission (INEA, H2020), for ADEME (French Agency for Environment & Energy), and an advisor to several companies.

He is also the co-founder of la Fabrique des Mobilités (FabMob) in France, dedicated to open-source x Mobility in order to create a new common culture. Writer, speaker, and teacher, he wishes to inspire major transitions in the field of mobility.

About him, Y.Leriche, Transdev - Chief Performance Officer said that "Gabriel has an in-depth knowledge of the mobility field, and an unparalleled ability to understand its driving forces and evolution. His analyses are a must-read to anyone wanting to get an insight into the future of mobility."

He is based in France.