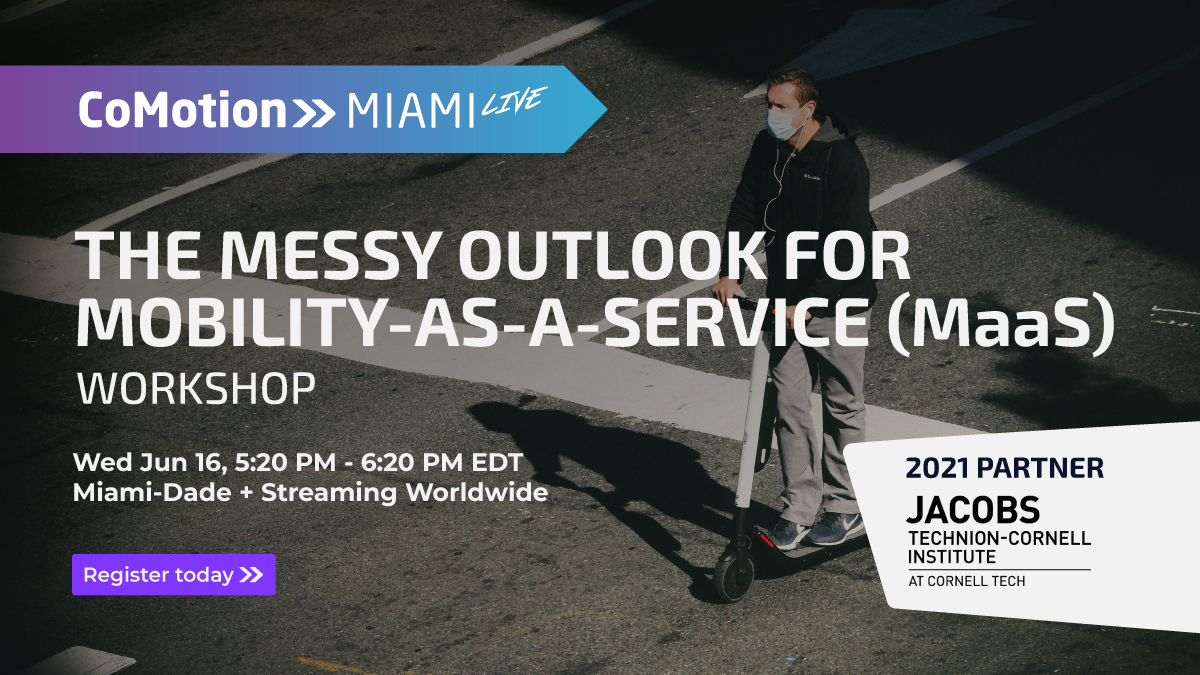 CoMotion Miami
On June 16th, our Director – Product, Shared Mobility, Heidi Guenin, AICP, will participate in a workshop at CoMotion. Alongside Katie Monroe and Andrew Salzberg of Transit, Heidi will discuss «The Messy Outlook for Mobility-as-a-Service (MaaS)».
Key workshops questions will include:
– What is the public interest in the emerging 'marketplace' for consumer mobility?
– How do open APIs enable integration of services across operators beyond what's possible inside walled gardens?
– Which barriers/threats to data exchange and API adoption must be overcome to enable this innovation model?
Be part of the workshop → https://lnkd.in/eNwSQi8
#MaaS #MobilityData #IndustryFacilitator #smartcities