The 2022 International Mobility Data Summit – Day 2 Recap 
Day 2 of the 2022 International Mobility Data Summit continued the enthusiastic atmosphere of day 1 as attendees brought another round of high spirits to the two-day event aimed at discussing mobility through the lens of data. As a continuation of the previous day, day 2 delved into more illuminating sessions around mobility data and served as a space to dig deeper into the conversations that began on day 1.
Starting with a joint panel discussion entitled, "Terrible, horrible, no good, very bad data (and how to make it better!)", attendees listened attentively to a much anticipated discussion on why transit data quality matters with our panelists, Elizabeth Sall (Cal-ITP), Brian Ferris (Google), Tomer Asheroff (Moovit), Mike Fosker (Ito World), and Guillaume Campagna (Transit). Hearing from this group of industry leaders was incredibly compelling, underscoring the importance of good data quality and industry conversation.
We kicked off the sessions within our four themes ranging from an interactive workshop on GTFS-Fares to lively panel discussions such as the panel for Mobility Data Interoperability Principles (MDIP). Climate change was a large focus in the morning, especially when thinking about how the promise of interoperability will address many of the issues we are currently facing with regards to mobility. Additionally, we saw how involved people were with specification extensions, especially with the aim of solving some challenges through the Public Transit Data workshops. "We're closer to agreeing on a path forward for GTFS-Fares v2 and GTFS-Flex," said Omar Kabbani (MobilityData) following his workshops.
"We're all facing the same issues, let's unify our efforts"

Brian Ferris (Google)
Engagement and climate change
After a networking lunch, we jumped into more discussions and workshops. Emmett McKinney (Superpedestrian) underlined that, "great mobility systems grow from meaningful engagement" and this sentiment was deeply felt as we gathered to engage in challenging conversations around mobility and data. The question of equity echoed through each and every session, with difficult discussions around ensuring equitable futures in the work that we do within the mobility industry.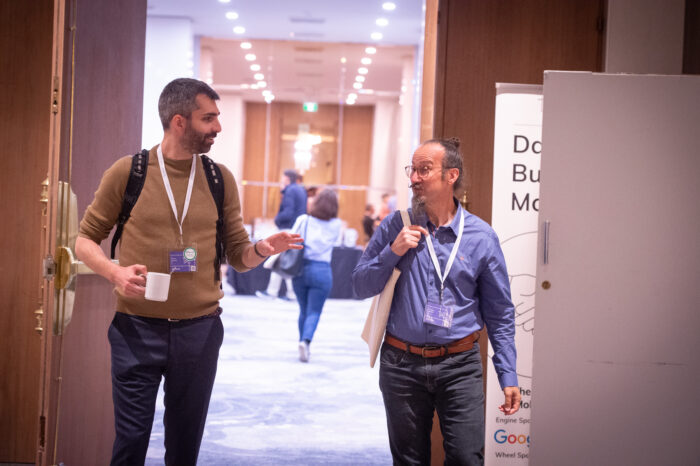 Coffee flowed and sessions continued into the afternoon, with the last sessions of the day ranging from a GBFS validator design workshop to GTFS and informal transit. D. Taylor Reich (ITDP) stated, "to stop climate change, we must work with informal transit," which emphasized the importance of bringing discussions of informal transportation into these spaces. MobilityData also hosted an open stage session for participants to pitch their organizations, what a show!
After two days of rich, engaging discussions around mobility and data, attendees gathered once more for our closing keynote address by Logan Nash (MBTA), member of the Board of Director of MobilityData. Logan emphasized the new ideas and insights gained from the Summit, and reiterated the necessity of equity in the work we will all continue to do. "Stay involved and stay vocal!" Logan reminded everyone.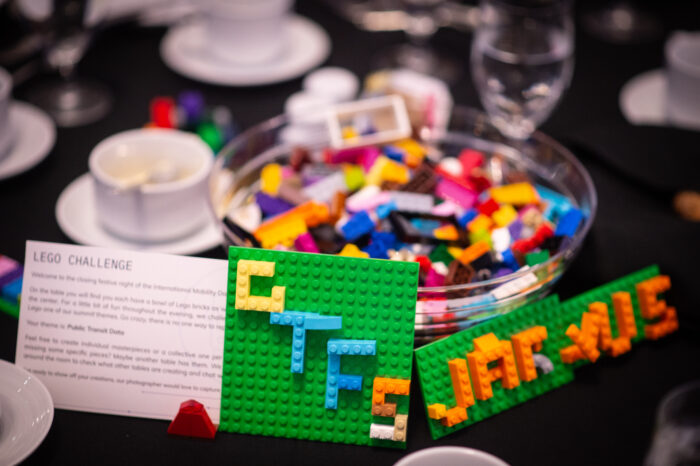 Takeaways
Building an interoperable future is paramount to ensuring equity.
There are various ways for micromobility to complement public transit.
Data quality should be at the forefront of our work.
See you all… next year!
Equity, climate change, and data quality were three themes that were heavily interwoven into today's discussions. At MobilityData, we would like to underscore the importance of ensuring equity, fighting climate change, and promoting higher data quality in our daily work.
We have reached the end of the first-ever International Mobility Data Summit. We thank all of our sponsors, speakers, and attendees for supporting and joining us over these two days. We hope the conversations started will continue into each of our daily work and we look forward to seeing you in 2023!