The GOFS Project: first phase is in the book. What's next?
A year ago, we decided to create a working group to better represent on-demand services in trip planning applications.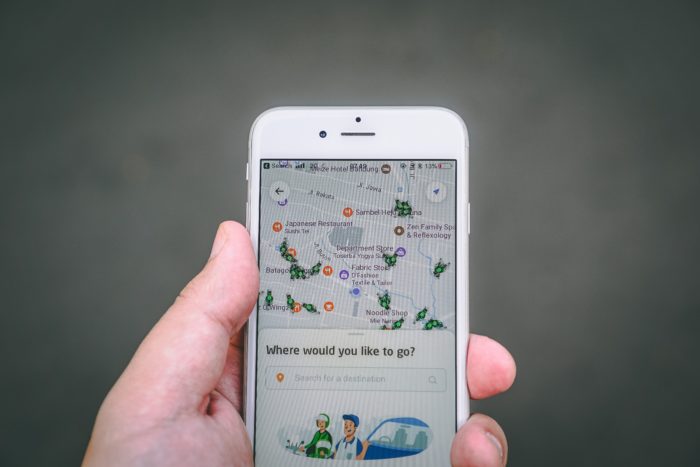 A couple of months later, 31 international stakeholders decided to join forces to accelerate the development of the specification. New to GOFS? Scroll to the end for an overview of the project.
Before jumping to the successes and the next steps of the project, we are pleased to announce that we recently received the award of the Open Data Quality for the GOFS Project at the Canadian Open Data Summit 2021. 🎉
A successful first cohort
In only 6 months, our team and the working group members achieved major milestones. We enlisted 31 members from 7 countries to form a cohort that is spearheading the initial legwork. A great variety of stakeholders are involved, from service providers to regulators, but also data consumers and academics, to help shape the project vision and provide technical input to build the spec.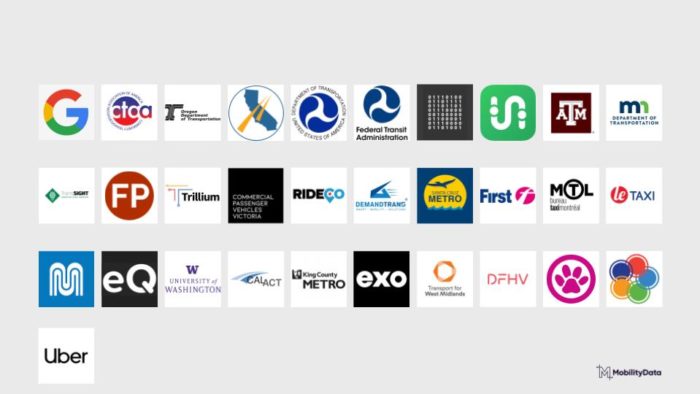 In that short period of time, major milestones have been achieved, such as:
Finalized draft specification for service discoverability, service description, real time service description, and deep linking (to be made public later in Q4);
Developed a roadmap to pilot the extension GTFS-OnDemand;
Finished touches on an open API that will allow riders to get accurate prices for their trips directly from the service provider;
Thanks to the GTFS-OnDemand extension (still in draft status), riders can find an on-demand trip as part of a multimodal journey, get accurate waiting times and prices, and get handed off to the booking application with a single tap.
"The GOFS Project has laid the groundwork for public agencies, private service providers and mobility apps to more easily integrate on-demand options into everyday multimodal trips. The next step is to put this standard into practice. As a founding member of the GOFS Working Group, we can't wait to use GOFS as a foundation with our partners to bring transit riders even more microtransit, ridehail and taxi connections."

Guillaume Campagna, CTO at Transit
An ambitious second cohort
We are now moving ahead with a second cohort. Along with the original 30 members, we felt that one part of the industry is currently underrepresented: taxi operators. We are seeking independent taxi representatives or coalition, to strengthen the diversity of our working group. We believe it is essential to the GOFS project success.
Additionally, we are seeking organizations focused on building and maintaining trip planning APIs such as mobility software solutions providers. Their expertise will be a valuable asset to the group as GOFS pivots towards transactional data and APIs, with the support of its existing members such as TOMP-WG.
With a strong second cohort and MobilityData's expertise, critical milestones will be tackled in the coming months:
Booking (via a standard and single open API to cover booking)
Trip updates (standardization of how service providers push trip updates to their riders once a trip is confirmed, such as driver location, exact pickup times, and other alerts)
Deploy GTFS-OnDemand
" GOFS is a major advancement in the project of ensuring that all people can find, plan, and book their desired mode of travel using any app of their choosing. Cal-ITP is encouraged by the progress that has taken place in GOFS to date, and will use the building blocks from GOFS to make sure no Californians are left out of the state's data ecosystem."

Gillian Gillett, Program Manager, California Integrated Mobility (Cal-ITP)

How to be involved?
Find out how to join the working group by reaching out to partnership@mobilitydata.org.
Benefits as a working group member? Your needs and voice are being heard and considered. You are a leader and influencer for a major industry project. You interact with our technical team on a regular basis. You support a non-profit organization that aims to accelerate the development of the standardization of on-demand services in trip planning applications. You become an active member of MobilityData and are given access to all our existing projects.
As a non-profit organization, we aim to make access to the working group as fair and simple as possible. Your involvement can vary depending on your team capacity: one meeting per month, regular updates from our Project Manager, review of the proposal, etc. Your investment level with us is designed to reflect your organization's type and size based on our Platinum membership fees.
More insights from the GOFS working group members
"Sharing expertise and knowledge is at the heart of the BTM's priorities. The BTM was very pleased and proud to be participating in the GTFS-OnDemand project Cohort 1 group and to work with innovative organizations committed to optimize the positioning and development of a taxi service in the digital and urban mobility industries. Moreover, this working group contributes to further developing the use of our platform, the Taxi Registry. We look forward to working on the next cohort."

André Poisson, CEO at the Bureau du Taxi de Montréal
"The GOFS Working Group has been exactly what demand-response transit technology needed: a supercharge both for the technical development of a data specification and for the organizational development of a community with a shared vision of how that specification will become a standard."

Jacklyn Cuddy, Executive Director for the California Association for Coordinated Transportation (CALACT)
As a Mobility on Demand solution provider, TransSIGHT is excited to start working with MSPs and other providers to implement GTFS-On Demand capabilities in our platform. We were part of Cohort 1 and learned a lot from the global group around the usage and use cases envisioned, the questions and feedback provided, and most of all the cooperation and camaraderie from the group members. Data standardization is key for all ecosystem members in order to develop a common understanding of mobility utilization, preferred modes and travel patterns, and ultimately enabling behavior change and mode shift to create a sustainable and eco-friendly mobility marketplace."

Satinder Bhalla, President at TransSIGHT
What is the GOFS Project?
The goal of the GOFS (General On-Demand Feed Specification) project is to collaboratively develop an open specification that will standardize the main components of on-demand transportation. These include service attributes, real time updates, trip booking, and payment. For travellers, GOFS will enable easier trip planning and the integration of on-demand transit, taxis, and ride hailing with public transportation. This multimodal integration will improve accessibility for riders in cities, but more importantly, for individuals in remote or rural areas who rely on on-demand transport for essential trips.
A common decision has been made around the name of the project: GOFS will be part of GTFS as an extension of the popular public transit specification with GTFS-OnDemand, but is also known with the colloquial name of GOFS. Why we need GOFS? Read this blog post.
More questions? Contact us at gofs-wg@mobilitydata.org.